SMD Zine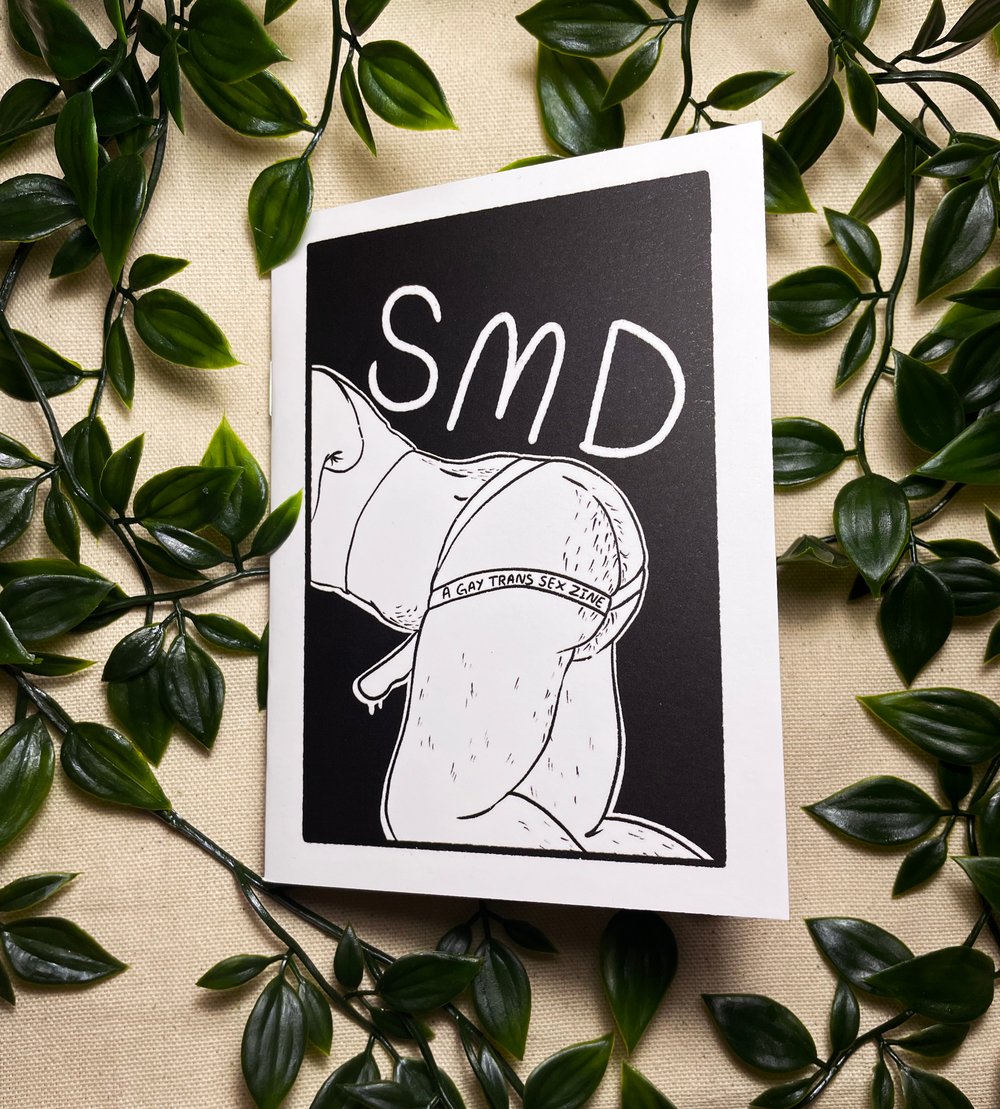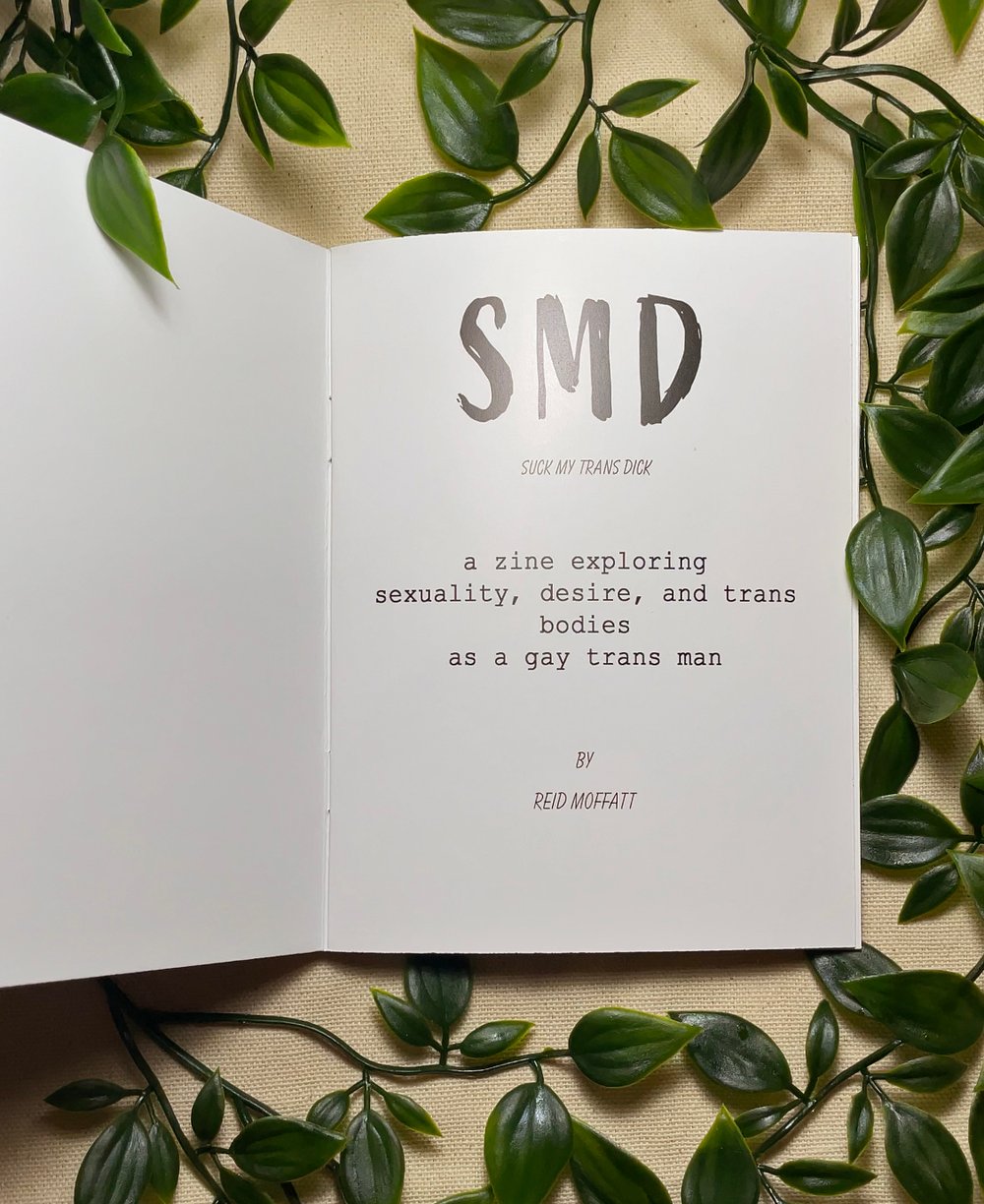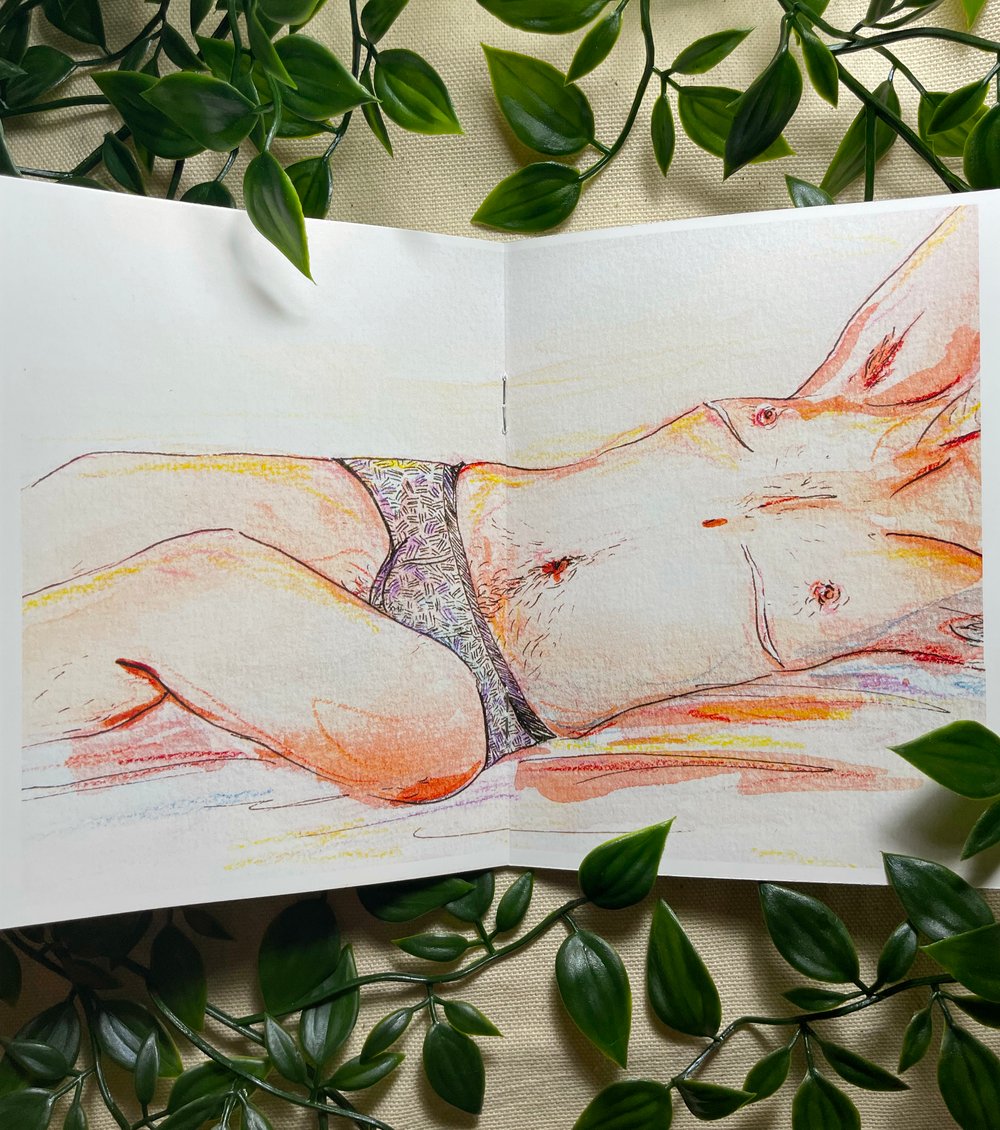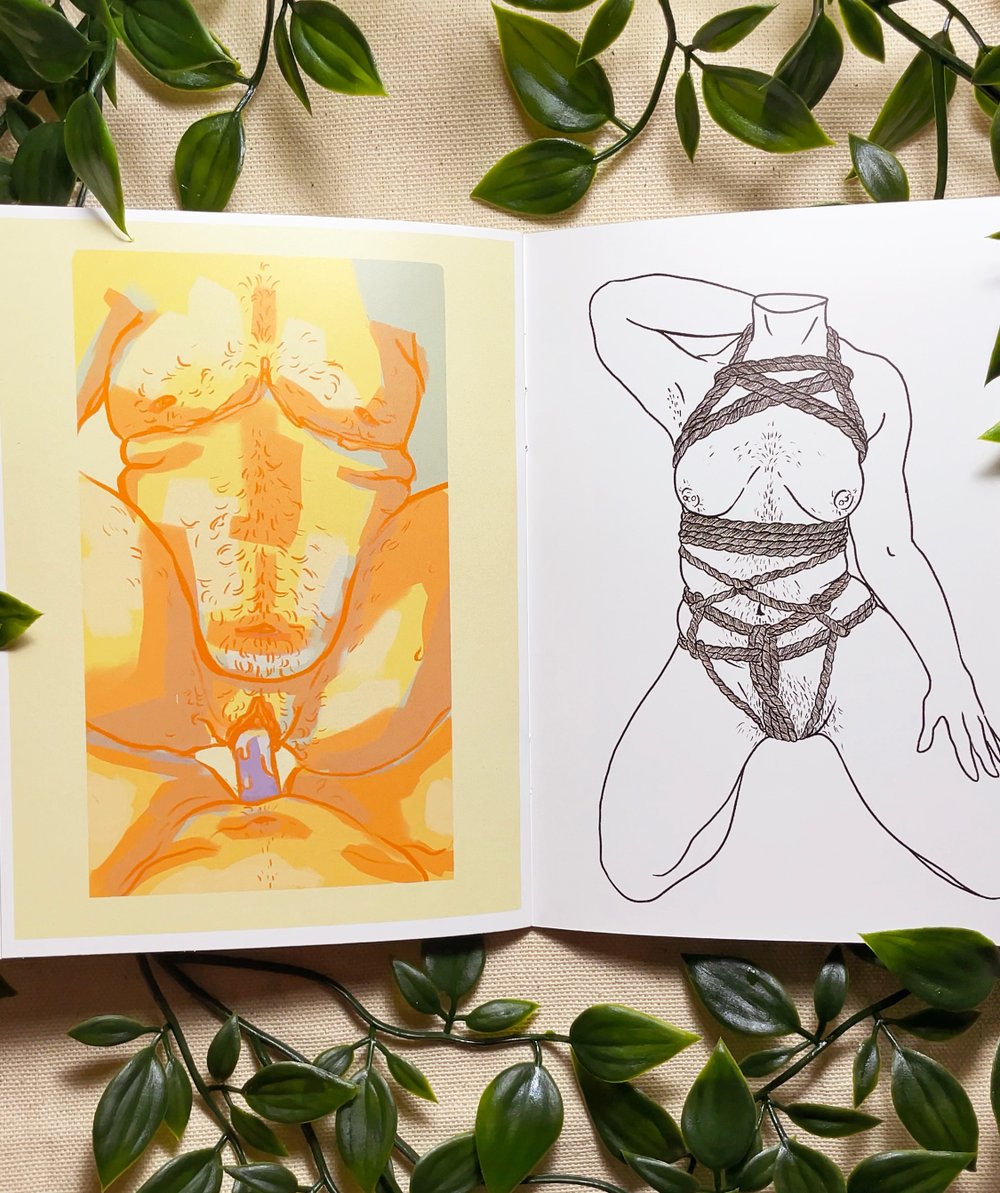 An exploration of sexuality as a trans man, SMD is a zine dedicated to celebrating our bodies, T4T love, and simply being sexy.
Featuring 20 pages of watercolor and digital illustrations, this zine will hopefully help you feel more comfortable and seen, as creating these pieces did for me.
Printed on 100lb satin finish paper, with a matte laminated cover to help keep it scuff free. Zines are 4.50x6 inches, staple bound.